Dental studies in primates, including both fossil and extant species, are mostly based on specimens obtained from osteological collections of varying origins, for which the age at death of each individual in the sample is not known. Other many important unknown factors in these specimens are their real diet, habitat or life history milestones. They are truly "anonymous" primates. However, some studies already examined some aspects of the dental ecology in populations where individually-known subjects are available.
This project focuses on the study of some aspects of the dental ecology, especially in these individually-known primates, in order to determine which factors are responsible for dental wear variability. Some examples are the study of the tooth wear, both macrowear and microwear, in yellow baboons (Papio cynocephalus) from Amboseli, Kenya; mandrills (Mandrillus sphinx) from Lékédi Park, Gabon; and mountain gorillas (Gorilla beringei beringei) from Volcanoes National Park, Rwanda.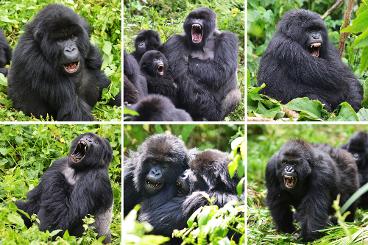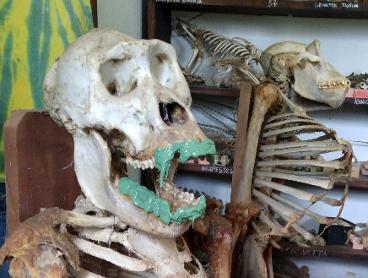 Field photogrammetry of postnatal development in mountain gorillas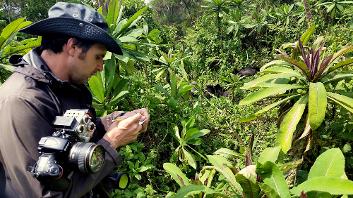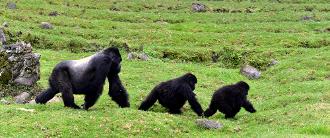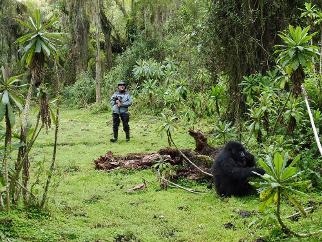 I was a postdoctoral scientist (2013-2018) affiliated to the George Washington University, working on a project to study the physical development and growth of Virunga mountain gorillas at the Dian Fossey Gorilla Fund International's (DFGFI) Karisoke Research Center field site, in Volcanoes National Park, Rwanda. Today, I continue to be a collaborator in this project, led by Shannon McFarlin (GWU) and DFGFI, in partnership with Rwanda Development Board and the Mountain Gorilla Veterinary Project.
By integrating new morphological data obtained from living gorillas using non-invasive photogrammetry techniques with behavioral, ecological and veterinary data, we aim to: 1) test sources of variability in offspring dental and somatic growth and developmental trajectories within and among ecologically distinct populations of gorillas, and 2) examine relationships between variation in morphological development and documented life history outcomes. This research provides an important complement to the ongoing hard tissue studies of mountain gorillas from Rwanda (Funding: The Leakey Foundation, The Wenner Gren Foundation, National Science Foundation - Shannon McFarlin).
Ultimately, we expect this research will contribute to a more comprehensive understanding of how and why dental, somatic, reproductive, and behavioral developmental milestones covary within and among closely related great ape taxa, and shed important light on how life history variation may be mediated by trade-offs affecting offspring growth. Results will also have broader significance for our ability to accurately interpret the life history and evolutionary significance of developmental parameters reconstructed from a patchy yet increasingly diverse human fossil record.
For more information, see: https://www.gwprimatelifehistorylab.org/
Publications (articles and book chapters). International and national.